The Man and The Stag
A downloadable two-player card RPG

Art by Mx. Morgan
This project was the result of a successful #Zinequest crowdfunding! The final PDF is now available!
Coming Soon:
A recorded playthrough with Thomas A. Novosel!
A Print-on-Demand code will be made available to those who purchased during the Zinequest crowdfund to get an at-cost copy of the zine!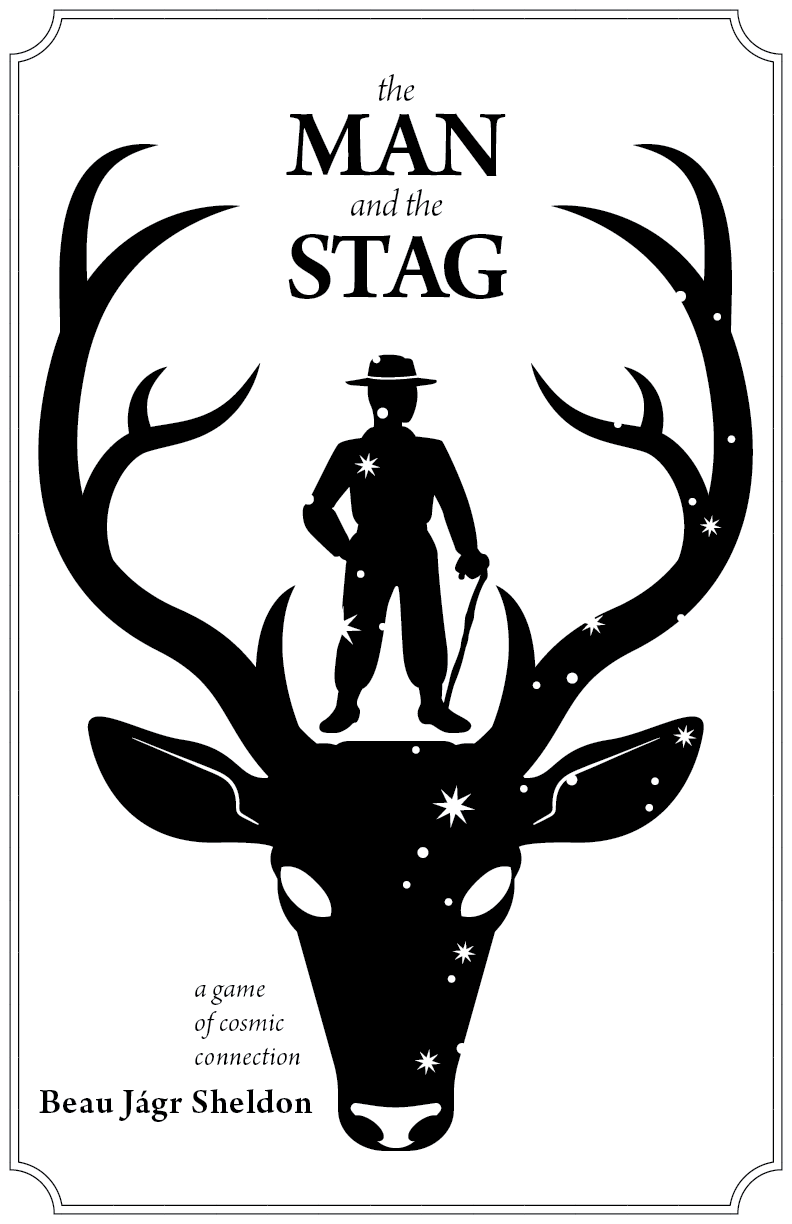 The final cover by John W. Sheldon.
What is The Man and The Stag?
A game for two players where they tell stories and play out scenes about the unusual The Man who stays in their cabin in the woods and alone... except for The Stag from the copse who wants to influence the world of man with magic. Whether this connection leads to a revelation or condemnation does truly depend on the cards.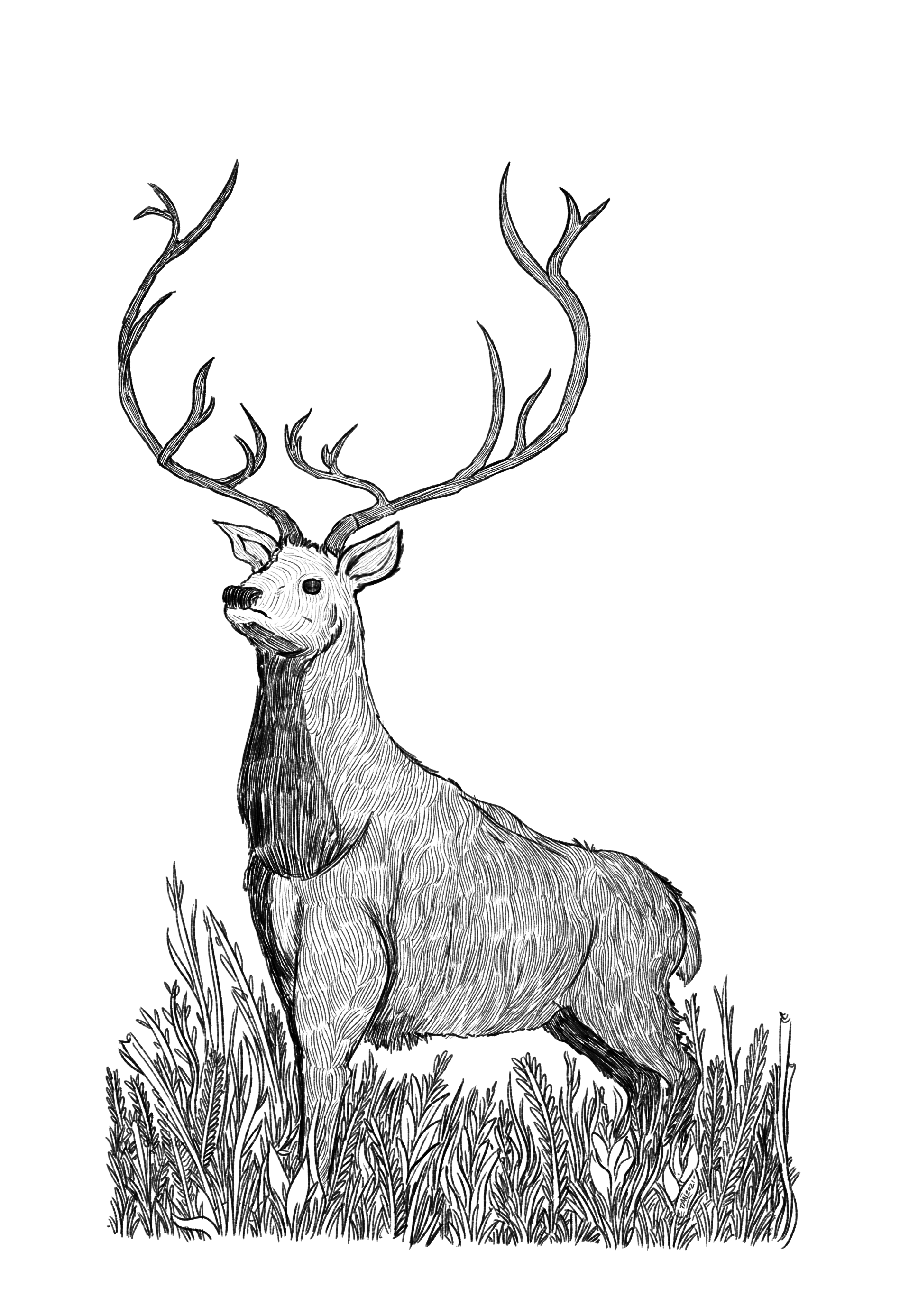 The Stag by Thomas Novosel.
Necessities:
Two players
One deck of cards, no Jokers, no Aces (shuffle once to start but then don't shuffle any cards unless instructed!)
Paper (3+ sheets) & pencils for a map, world characters list, and a timeline
Script Change RPG Toolbox
4-6 hours or two 3 hour sessions
Game design, some art, logo, and draft layout by Beau Jágr Sheldon and art by John W. Sheldon, Thomas Novosel, and Mx. Morgan. Final layout by John W. Sheldon.
Reviewers
Would you like to review The Man and The Stag? Email Beau at beau . j . sheldon at gmail dot com (remove spaces & etc.) with the subject "The Man and The Stag Review [Your Site Name]" for a comped copy. If you review, please also post it as an itchio review! Please leave community copies for marginalized individuals, unless you are also a marginalized individual.
Purchase
In order to download this two-player card RPG you must purchase it at or above the minimum price of $10 USD. You will get access to the following files:
TheManandTheStag.pdf
2 MB
Crowdfunding
Support this two-player card RPG at or above a special price point to receive something exclusive.
Community Copy Download
You've received a free download of this as a member of the marginalized community (including low-income individuals) courtesy of the community copy donation.
Community Copies Donation
Your donation goes to creating a free copy available for a marginalized person to download. Thank you for your support!